"Karpaty" resort Yaremche City, Ivano-Frankovsk region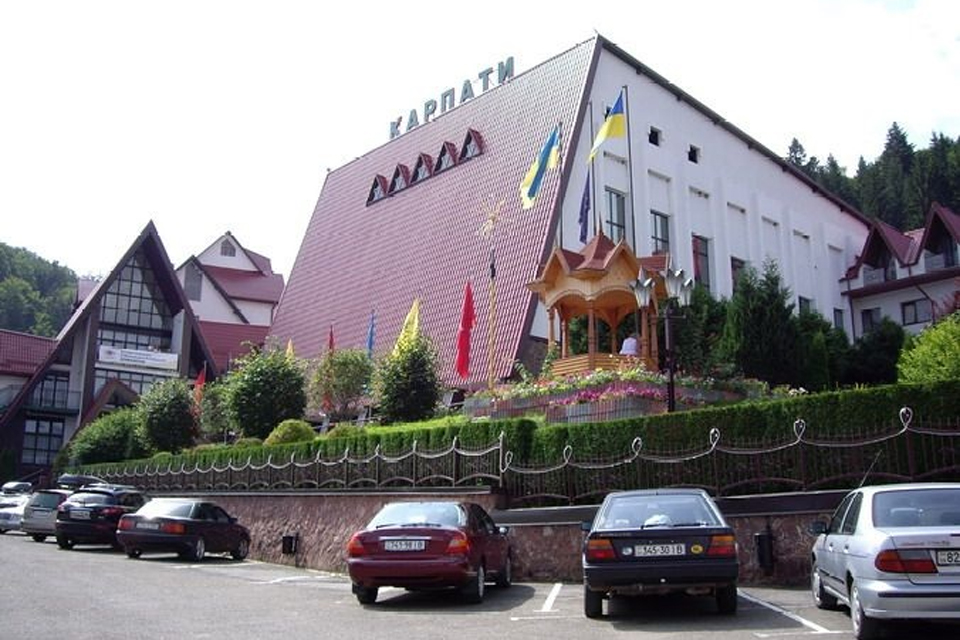 As of today "Karpaty" resort is one of the leading health complexes of Carpathians.

It is designed for the simultaneous health improvement of 300 people. The number of tourists is constantly increasing and has doubled over the last 5 years. More than 4,5 thousand of foreign tourists from almost 50 countries of the world come here every year. Whatever the season is there are activities for everyone - fun entertainment, calm or active rest.

"Karpaty" resort is located on the edge of the dense carpathian forest near the river Prut in Yaremche City of Ivano-Frankovsk region. The resort's history begins from year 1979. Blending naturally in surrounding area and spectacular mountains nature the resort's picturesque architectural complex became the ornament of Yaremche City. In 1995 the fundamental reconstruction and rebuilding were conducted in the resort. There were opened new rooms, hydropathic establishment, cinema hall, restaurant etc.




Before reconstruction of the water disinfection system the imported hypochlorite of "A" mark was used in the resort. This caused the late delivery by supplier, fast solution degradation, need for special rooms for hypochlorite storage, water pipes and equipment quick corrosion etc. The reconstruction comprised installation of two mixed oxidants production system with their further dosage into the swimming pool and aquapark water being treated. Mixed oxidants are produced by sodium chloride electrolysis method.


MIOX Vault M-15 system was installed in the swimming pool
Productive capacity - 6,8 kg equivalent to Cl2 per 24 hours
Dosage method - in the circulation system
Chlorine residual in the swimming pool deck - 0,5-0,7 mg/dm3
Dosage system - automatic
Raw materials stock (salt) - up to 5 months
Salt volume in salt dissolver - for 30 days
Mixed oxidants tank volume - íà 42 hours


MIOX S-80 system was installed in the mini aquapark
Productive capacity - 4,5 kg equivalent to Cl2 per 24 hours
Dosage method - in the circulation system
Chlorine residual in the swimming pool deck - 0,3-0,7 mg/dm3
Dosage system - automatic
Raw materials stock (salt) - up to 5 months
Salt volume in salt dissolver - for 30 days
Mixed oxidants tank volume - íà 42 hours