One-side apron for children ONIKO - model ON-RP104

The apron is designed to protect the child from the X-ray emission from the throat to the front leg (10 cm below the knees). It is used when examining the head, dentition, and extremities.

Apron is put on the patient's shoulders and adjusted with textile fasteners at the back.
| Height (cm) | Age | Length (cm) | Width (cm) | Lead equivalent Pb, (mm) |
| --- | --- | --- | --- | --- |
| 83-113 | 3 - 7 лет | 70 | 42 | 0,35/0,50 |
| 113-143 | 7 - 11 лет | 75 | 46 | 0,35/0,50 |
Additional Information:
- Recommendations on the use of PPE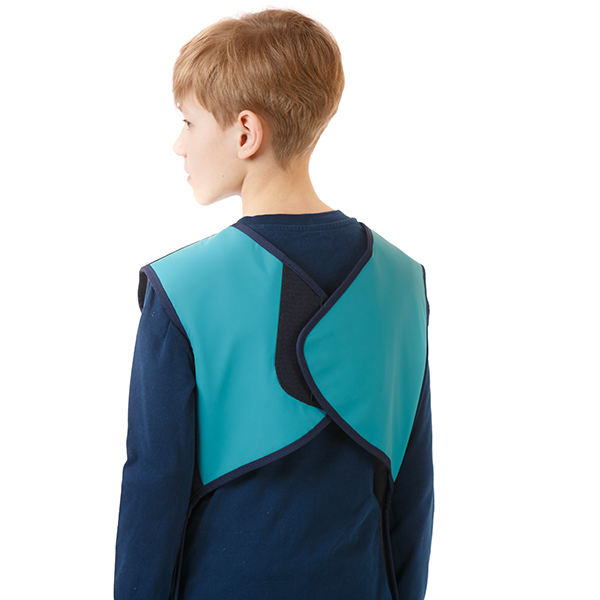 Нeight

Age

Length, cm
W

idth,

cm
Lead equivalent Pb, mm
83-113
3 - 7 лет
70
42
0,35/0,50
113-143
7 - 11 лет
75
46
0,35/0,50